i resolve
this year, rather than make one over-arching new years resolution, i'm going to improve myself in small bursts with monthly resolutions. they say it takes 28 days to make a new habit, so hopefully these will stick! i kick things off with jumpin' january: cardio 4x a week yoga/stretching 1x a week i've racked up a number of livingsocial deals to different yoga and spinning...
Olives are my fav. For those of you who are also HIMYM addicts, the "olive rule" is one of the cutest story lines ever: On Lily and Marshall's first date, Marshall got olives in his salad. Lily asked if he likes olives and Marshall said he didn't, and let Lily have them. Marshall says The Olive Rule says that makes them a perfect couple, because he can let Lily have all...
"My own" marinade
I've been working on going off recipe more when cooking. Mainly, I've been glancing an a recipe and then flying by the seat of my pants when it comes to ingredients and measurements. So tonight, I tackled a homemade chicken marinade. I couldn't find the recipe I went off of, so apologies to the original chef. But here's what I came up with, and it turned out pretty...
A Rainbow in the Desert: 26 Miles to Emancipation →
Brian, a Peace Corps Volunteer who served in Namibia at the same time as me, is running a marathon and bringing awareness to LGBT discrimination in Africa (and America, for that matter!) Read his incredible story here, and if you're so inclined, donate to his cause.
An open letter to the people who hate Obama more... →
GOP Platform Says 'Impeachment' Is A Solution To... →
GOP adds anti-abortion language to platform, even... →
"Faithful to the 'self-evident' truths enshrined in the Declaration of Independence, we assert the sanctity of human life and affirm that the unborn child has a fundamental individual right to life which cannot be infringed. We support a human life amendment to the Constitution and endorse legislation to make clear that the Fourteenth Amendment's protections apply to unborn children."
do you feel safe here? →
Inspired by a Post article about MPD using data to predict where crime might occur, Shaw resident Caitlin Dewey created a survey (the data from which she will use to create an interactive map) to judge the perceived safety of 14 DC neighborhoods.  Found on New Columbia Heights
Obama more pro-life than Romney →
"There is no doubt Obama is pro-choice. He has said so many times. There is also no doubt Romney is running on what he calls a pro-life platform. But any honest analysis of the facts shows the situation is much more complicated than that. For example, Obama's Affordable Care Act does not pay for abortions. In Massachusetts, Romney's health care law does. Obama favors, and...
It's Christmas in July! →
Help us celebrate the spirit of this non-holiday by donating to Alzheimer's Association. Thank you to Mom, Dad, and Aunt Susan for their selfless contributions!
misinformation: the leading cause of HIV →
Help me "Tackle" Alzheimer's! →
This November, I will again be participating in the annual Blondes vs. Brunette's flag football game to benefit Alzheimer's Assocation. Last year, the Brunettes brought home the trophy with a gratifying defeat over the Blondes. More importantly, we put aside our differences in hair color and together raised over $125,000 for the cause. I was unfortunately unable to play due to a...
nice try, guys →
grilled cheese tour of DC
In an effort to make grilled cheese "the next gourmet burger", new DC resident Kat and I have taken on the task of hitting up all of the Washington Post's best grilled cheeses in the Washington area.  We kicked it off last night with a visit to Stoney's in Logan Circle. I polished mine off with a couple Stoney's Ambers. The grilled cheese was A+, with a big chunk of...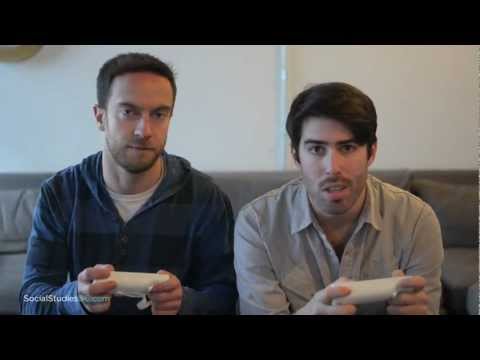 obama vows to protect women's right to choose
"As we mark the 39th anniversary of Roe v. Wade, we must remember that this Supreme Court decision not only protects a woman's health and reproductive freedom, but also affirms a broader principle: that government should not intrude on private family matters. I remain committed to protecting a woman's right to choose and this fundamental constitutional right.  While this is a sensitive and...
self-control
Caitie: he needs to take his number of facebook so i can't find it Lauren: maybe you could de-friend him? Caitie: meh i dont want to go that far i just need to have self control Lauren: what's that? Caitie: hahaha i love you
thanks mom
Caitie: i hate when i have to loosen my belt after lunch i mean i ate a salad, for god's sake Aimee: Gassy foods. Go vomit. Youll feel better.
i can't believe i just bought this... →
Hair's the thing: Blondes vs. Brunettes is a... →
matt lauer goes to namibia →
house passes Kate Puzey Protection Act →
"The bill is named for 24-year-old Kate Puzey of Georgia, who was murdered in Benin in 2009 after telling superiors she believed a fellow Peace Corps employee was molesting female students. In an investigation that aired on "20/20," ABC News told the story of Kate's murder and examined what critics say has been a "blame-the-victim" culture within the Peace Corps...